TUCC, offering State-of-the-Art Urology Care
The Urology Center of Colorado is the only comprehensive urology center in the Rocky Mountain region. Led by 16 urologists and one radiation oncologist, TUCC delivers state-of-the-art urologic care at one location. Our center is located just north of Sports Authority Field at Mile High in Denver, Colorado.
TUCC is well known throughout the country for our commitment to one mission - excellence in urology. This mission extends to our use of the latest diagnostic tools to identify urologic conditions, the development of comprehensive treatment programs for such conditions as prostate cancer, male sexual dysfunction and female urology and the compassionate care we deliver to our patients every day.
All outpatient urologic procedures are performed at TUCC, which was designed with your comfort in mind. Our 17 board certified physicians are among the most highly trained and experienced urologists and radiation oncologists in the country.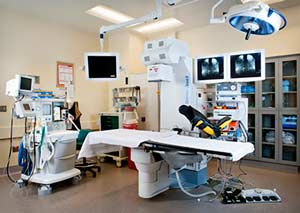 Urology Surgery Center
Urology Surgery Center of Colorado specializes in same-day surgical procedures that allow patients to recover at home instead of overnight in a hospital. We have provided quality surgical care to thousands of patients in the metro Denver area since 2007. Our surgery center is certified by the Centers for Medicare and Medicaid Services (CMS) and accredited by the Accreditation Association for Ambulatory Health Care (AAAHC).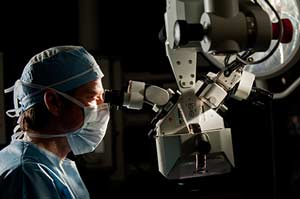 Designed exclusively for outpatient surgery, we are a state-of-the-art facility that uses the most modern surgical equipment available today. Our staff includes board certified surgeons and anesthesiologists, registered nurses and medical technicians, professionally trained in surgical and recovery care. All of us at Urology Surgery Center of Colorado are committed to providing you the quality care you deserve.
What is a Surgical Center?
Surgical Centers are designed exclusively for short-stay surgery. A hospital must be staffed and equipped to treat all types of medical problems, providing a much broader range of services.
HealthONE Surgery Centers
HealthONE Ambulatory Surgical Centers offer warm surroundings and an increased level of individual attention from our staff, minimizing the stress often associated with surgery. Our pleasant atmosphere and special pediatric facilities are particularly helpful in easing the fears of children who are scheduled for surgery. Our Centers specialize in short-stay surgery and our staff specializes in short-stay care.
We're Not a Hospital, But...
Surgical centers are similar to hospitals in three respects:
Your surgeon is supported by a highly skilled team of registered nurses and medical technicians specially trained in surgical and recovery care.
Our surgical suites and sophisticated equipment are like those of a large hospital.
If scheduled, Board Certified Anesthesiologists will be involved in your care and will be visiting with you on admittance.
Why Choose a Surgery Center?
Ambulatory Surgery Centers (ASCs) are able to provide high quality surgery at a lower cost than hospitals. According to US Department of Health and Human Services (HHS) data, patients who have surgery in an ASC pay an average of 46% less than patients having the same surgery in a hospital.
The HHS survey data also reports the quality of care provided in a surgery center is equal to or better than comparable care provided in a hospital because of the infrequency of complications and infections.
Other reasons a surgery center may be the perfect fit for you includes convenient scheduling, reliable service, and a high level of professionalism. Of the survey participants who had one of four procedures performed in a surgery center, 98% reported they were satisfied with their experience. Learn more facts about surgery centers and explore the Ambulatory Surgery Center Association website for specifics about our center and how we can serve you. We look forward to the opportunity to provide you with excellent patient care.